Product Description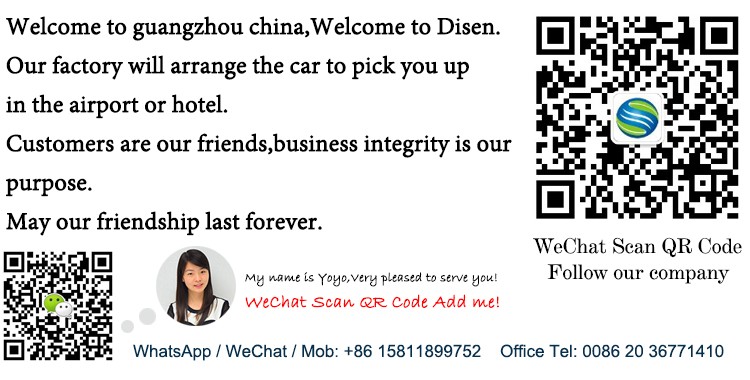 Customer First  Service First

              
Specification
Model

TH330

TH740

TH1300

CPU

32-bit CPU,4MB high speed CACHE

Control panel

11 Membrane Buttons plus 3.0 LCD touching screen

Maximum paper feed width

440mm

730mm

1300mm

Maximum paper cutting width

330mm

635mm

1205mm

Maximum paper cutting length

unlimited

Maximum cutting speed

500mm/s

Knife press

0-500g(Digital adjustment)

Mechanical precision

0.025mm

Repeatability precision

<+-0.025mm

Knife(blade)

TENETH Imported alloy blade

Drawing pen

11.4mm diameter, all kinds of water, oil, atomic paint pens, poster pen

Drawing instruction

DM-PL/HP-GL Automatic Identification

Interface

USB/ U disk/ serial port/Wireless control for optional

Power supply

AC110V /220V±10%,50Hz/60Hz

Power consumption

<80W

working environment

temperature:+5-+35,humidity:30%-70%

Machine Size

610*265*265mm

910*265*265mm

1480*265*265mm

Weight

12KG

20KG

28KG

Package dimension

750*350*370mm

1060*350*370mm

1600*350*440mm

Package Weight

23KG

34KG

51KG

High Precision contour cut vinyl cutter features 1.Repeat function:1-500time 2.4MB CACHE memory. 3.32-bit ARM7 CPU. 4.Contour cut. 5.Precise rollers ensure smooth paper feeding and running,can cut 2mm words. 6.Interface:USB/ U disk/ serial port blue tooth or WiFi for optional. 7. Support Artcut, Flexi sign 10.0 etc. 8. Super Pressure 0-500g(digital adjustment). 9.Can cut reflective film,thick material,PU. 10. low noise, smooth cutting.   High Precision contour cut vinyl cutter  usage High Precision contour cut vinyl cutter can be used for labels, wall stickers, car stickers, traffic sign ,artistic glass, special material such as PU, reflective film etc.

What are selling points?   Work with Mac OS/ Windows 7/ Windows XP/ Vista,High-precision,can 2mm words.
Contour cut.
32-bit ARM7 CUP,4MB, High-speed CACHE memory,available for offline cutting.Data will be saved in the memory even the power is off.
Super pressure 0-1000g,can cut super thick material.
11 membrane buttons+3.0 inch colorful touch screen for your easy operating.
Convenience repeat function, up to 500 times.
Completely support by Flexi sign 10.0, Sign cut, and CDR, CAD, Adobe Illustrator support direct output.
Interfaces:USB/ U disk/ serial port, Can work independently without PC. blue tooth or WiFi for optional.
High speed, big power step motor, micro-step driver.
Main color: Gray, several colors for chose.
Pinch rollers ensure smooth paper feeding and running. Super silence, smooth cutting.
CE Certification,ISO9001 Quality Certification.
4 points positioning    
Customer First Service First         

 
Customer First Service First         

 
1.More Interface: USB, SD card, serial Port, WIFI
2.Our machine can work without PC: our user can do other with their computer when our cutter plotter working.
3.High-precision Steel Axes: Guarantee the tolerances
4.For our 4MB CACHE memory: our machine can repeat the words or images for 0-500 times(Repeat Function)

5.Noise less than 60 DB: keep our user away from noise pollution
6.Our control panel: 11 membrane and 3.0 LCD touching screen, and our machine have 5 kinds of backlight for select.
7.Our professional cutting force let it easy to draw rigid PVC, card paper and reflective film.
8.our machine can cut 2mm words and have the function of contour cut

9.Advanced aluminum,matte painting,excellent technology,realluxury model
Sticker Cutting Plotter use knives to cut into a piece of material (such as paper, mylar or vinyl) that is lying on the flat surface area of the plotter. It is achieved because the cutting plotter is connected to a computer, which is equipped with specialized cutting design or drawing computer software programs. Those computer software programs are responsible for sending the necessary cutting dimensions or designs in order to command the cutting knife to produce the correct project cutting needs.
In recent years the use of cutting plotters (generally called die-cut machines) has become popular with home enthusiasts of paper crafts such as cardmaking and scrapbooking. Such tools allow desired card shapes to be cut out very precisely, and repeated perfectly identically.
A vinyl sign cutter (sometimes known as a cutting plotter) is used by professional poster and billboard sign-making businesses to produce weather-resistant signs, posters, and billboards using self-colored adhesive-backed vinyl film that has a removable paper backing material. The vinyl can also be applied to car bodies and windows for large, bright company advertising and to sailboat transoms. A similar process is used to cut tinted vinyl for automotive windows.
Colors available are generally limited only by the collection of vinyl on hand. To prevent creasing of the material, it is stored in rolls. Typical vinyl roll sizes are 24-inch, 36-inch and 48-inch width.
Generally the hardware is identical to a traditional plotter except that the ink pen is replaced by a very sharp knife that is used to cut out each shape, and the plotter may have a pressure control to adjust how hard the knife presses down into the vinyl film, allowing designs to be fully or partly cut out.
Generally it is preferred that only the upper surface with the vinyl is cut, but the backing surface is not completely cut through. Completely loose pieces cut out of the backing material may fall out and jam the plotter roll feed or the cutterhead.
The vinyl knife is usually shaped like a plotter pen and is mounted on ball-bearings so that the knife edge rotates to face the correct direction as the plotter head moves.
Sign cutters are primarily used to produce single-color line art. Several colors can be cut separately and then overlaid, but the process quickly becomes cumbersome for more than a couple of hues.
Sign cutting plotters are in decline in some applications, such as general billboard design, where wide-format inkjet printers that use solvent-based inks are employed to print directly onto a variety of materials. Cutting plotters are often relied upon for precision cutting of graphics produced by wide-format inkjet printers, however - for example to produce window or car graphics, or shaped stickers.
It is becoming more common for large-format wide-carriage inkjet printers to be used to print onto heat-shrink plastic sheeting, which is then applied to a vehicle surface with adhesive and shrunk to fit using a heat gun, known as a vehicle wrap.
How to buy a vinyl cutter?
With the development of society, the use of cutting plotter generally expanded from the original only in the production of advertising and now covering electronic die-cutting, transport, communications, mold, glass, ceramics, clothing, sandblasting dozen industries. This can be seen cutting plotter's contribution to society is still getting bigger. With the needs of the market on the brand and type of cutting plotter increasing number, how to choose the right cutting plotter do you need? following about the selection cutting plotter Some considerations:
1,Cutting plotter precision
Have to look first to see how the quality of the cutting plotter, cutting plotter precision, the paper does not go long for the simple partial carved small print does not deform. Repetition accuracy error of not more than 0.05 mm. Users noted that at the time of purchase that can be . the cutting plotter engraved small print can see that may wish to try.
2,Cutting plotter real carved width
The real cutting plotter engraved width 210MM.330MM.630MM.900MM.1200MM and 1600MM different models for you to choose. Customers can choose according to the different needs of their models. Course real engraved greater the width, the higher the price.
3,Cutting plotter speed
Manufacturers describe cutting plotter speed corner carving speed is not the actual operating speed of the cutting plotter speed this question. Customers can refer to. Need not worry so much about the only clear that. Slower the cutting plotter carving quality is better. general speed can be engraved with small print speed is reduced carved characters can be added to the maximum.
4,Cutting plotter knife pressure
Knife pressure cutting plotter in the carving work. Burin a medium pressure, engraved stickers. Transferred to 80-100.PVC generally in the 120-150.3M reflective film can be in the 150-200 customers knife pressure can be adjusted according to the thickness and hardness of different media (burin extended length is two-thirds of the gum medium thickness, it should pay attention to.)
5,Cutting plotter work control mode
Cutting plotter control are common. Mostly LCD digital regulator.
6,Cutting plotter cache
The cache simple cutting plotter, cutting plotter itself with the memory size used to transmit data, a temporary storage place quickly receive computer instruction sent to the cutting plotter. Carving work. Carving files are generally vector lines file. footprint small. Unlike photo inkjet file is so big. cutting plotter 1MB cache enough. believe all the cutting plotter can meet this requirement.
7,The cutting plotter sheet metal material
With cutting plotter market competition, some manufacturers will cut corners of aluminum and iron. Thick change thin imagine full aluminum profiles and more good or iron sheet good. Yourself a good think about a.
8,Cutting plotter after-sales service
Cutting plotter after-sales service and spare parts supplies supply side is very important at the time of purchase to ask
Customer First Service First        

 
Contact us if you need more details on Vinyl Cutter. We are ready to answer your questions on packaging, logistics, certification or any other aspects about Vinyl Graphic Cutter、Cutting Plotter Vinyl Cutter. If these products fail to match your need, please contact us and we would like to provide relevant information.

Product Categories : Advertising Equipment > Cutting Plotter