Product Description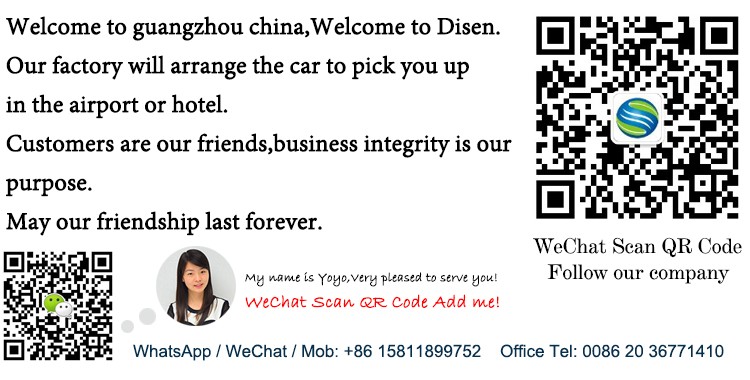 Customer First  Service First

     
1212 Advertising CNC Router
Characteristics:
1, Germany-High-precision ball screws Preload Consumers gap, the movement to reduce the gap to the minimum.
2, 4 imports Pai ball linear guides, self-lubricating block so that the direction of force equal to ensure that the mechanical precision and intensity.
3, the application of the breakpoint memory, guaranteed in the accident (Duandao) or the next day, under processing.
4, a number of workpiece machining unique way to preserve the original point.
5, gantry movement, strengthen the surface, sturdiness and durability, prolonged use of distortion, so that more precise positioning accuracy.
6, produced not only signs without serrated carving fine, smooth contours clear bottom, and also cut 2 cm plexiglass ease.
7, the channel bed and casting bed for election
| | |
| --- | --- |
| | |
| | |
| | |
| | |
| | |
| | |
| | |
| | |
| | |
| | |
| Surroundings for software | |
| Power (spindle is not included) | |
| | |
| | |
| | |
| | |
Customer First Service First   

 
Customer First Service First   

 
How to select CNC router?
1,Choose Table Size
The users should choose the models and power as per own working demand and capital.  Gennerally, Mini SizeCNC router table size is 600*900mm  . The basic application of mini table size cnc router is to engrave double-color board. More smaller models prices are similiar with it.
More bigger size models have: 1200*1200mm, 1300*2500mm, 1500*2500mm 2000*3000mm and atc. Now the Acrylic and PVC sheet on offer are 1300*2400mm, so above modelsare available for them.
2,Spindles
Spindles are the important parts of the CNC router, their performances play a key role in overall
machine , the spindles are divided into two kinds. One is precision processing spindles, another one is high  power cutting spindles.
1)Features of precision spindles are of  lower noise, higher rotation speed,  They are applyed for
processing precision workpieces, such as  Seal nameplates. Breastplate  and etc, the spindles are of higher speed frequency one, power is  less than 250w . So They cannot cut  off the thick workpieces.
2)High power cutting spindles are mainly for cutting off, deep engraving. The features are of super power, specially for cut out texts and 3D texts , surely they can make the small nameplates and atc.
This kind of spindles contain Brushless higher rotation AC spindles and Brush AC spindles.
The differences between them are :
A .The rotation of brushless spindles are higher , large speed change range, up to 700-60000RPM. but brush one cannot beyond 24000RPM.
B. Brush one rotating precision is higher, less wear, lower noise.
C.brushless one stall features are better,  so short stall cannot burn the spindle motor, but brush one will be burned when stalling and overloading.
D.Speed regulation of Brushless spindles are from Frequency conversion technique, durable and longer life, the supplier also offer 1 year gurantee  on quality . and it is also availabel to change bearings inside to prolong usage.
3,Choose machine controller and speed .
A, All operations must be completed by PC, The pc must be under working conditions when machines work,then the PC cannot operate others works .
B. MCU control , this controller can save computer from single work,  The PC can make designs when machine works.
C,USB tranfer, after save the data into the DSP panel , the PC can close and make other works, this improve working efficiency of cnc routers.
4,Rails
Big size CNC routers must adopt imported  widen square rails , The bearing and precison are 30times than round rails.
5,Precision
The small size routers engrave 1 mm, or big size routers engrave 1.5 mm texts, they must be clear  by magnifying glass.
Maintenance of CNC Router:
1. When you don,t  know the CNC Router and electrical appliances, or at unauthorized condition, please don not change any thing of the machine. Otherwise may cause malfunction or injury.
2. First cut the power when maintain the machine. When check work must open the power, need the professional electrician to do this check work.
3. Regularly check the Emergency stop switches if work properly.
4. Repair and replacement the parts, please first confirm the specifications of the technical.
5. Regular clean the cooling system of the CNC Router. Should always check every cooling fan of the machine if work properly.  And every six months or a quarter to check and clean the machine one time.
6. Should always monitor the voltage and electricity grid of the CNC Router.
7. Prevent the dust into the machine.
8. Then maintenance of the CNC system without long-term work.
First, should noted that the CNC Router should not be long-term storage. The purchased machine should go into the production as soon as possible. The machine long-term idle, will make the electric parts become damp to speed up its technical performance degradation or damage. So, when the CNC machine center long-term idle, also should regularly maintenance the CNC systems.
Application of CNC Router Application Fields:
1. Advertising and gifts industry: carving various double color boards, plexiglass, three-dimensional signs, decorative gifts, light box, double color statue, reliefs, built-in lamp house,  light guide plate light-box, GPPS reliefs, three-dimensional door header, etc.
2.  Tobacco industry: anti-bogus trademarks on package , templates and cigarette wheel production.
3. Mould making: printing and bronzing moulds, injection moulds, blowing die, punching die, etc.
4. Seal industry: different kinds of seal carvings in various characters
5. Mint industry: coin mould making
6. Staff badges, door plates and signs making.
7. PCB fabrication work: Drilling and milling on PCB.
8. Packaging industry:luggage bronzing,carton packaging, plastic matrix production.
9. Automobile industry: tire moulds, light moulds and accessories moulds processing.
10. Modeling industry: sand table models, architectural models, etc.
11. Shipbuilding industry: cabin board layout and carved signs
12. Machinery industry: the representation on dial and scale.
13. The processing of aperture zoom parts and scale for camera.
14. Woodworking field:furniture manufacturing, interior & exterior works, door carving.
15. Prcessing valve plate of water tank compressor, such kind of complex parts.
16. Printing industry: embossing plate production.
17. Cake moulds making
18.  Ink stones carving
19. Golf heads and bowling engraving
20. Gear lever processing of motorcycle
21. Shoes moulds making
22. Bathroom faucet sculpture
23. Pipes carving
24. Decorative products carving
Design software and Control software.
1. Design software
· You could choose any editing software you are familiar with;
· To the 3D relief sculpturing works, professional design software are demanded, such as Artcut
(WenTai), Type3, Artcam, or other types.
· In fact, the principle is the same; software selection is not closely related to machine brands;
that means, the saying: different brand machinery, different design software is NOT reasonable
scientific idea.
· The main difference is different program format demands, usually G code is most popular.
· (with your familiar design software, make out your products, generating G code.)
2. Control software
· Then read G code by CNC router control system (such as Artcam), to finish machining works.
Warm Notice:
· For woodworking furniture industry, Type3, ARTCUM etc. are advised, and perform very well.
· ARTCUM is most suitable for 3D relief embossment.
· For advertising industry, there is no strict rules, any is ok.
· To the 3D relief sculpturing, most suitable tools are ball nose tools  and flat bottom carbide
cutter.
Tips for CNC Router Aluminum Cutting
Don't be in a hurry
A CNC Router can cut aluminum. The price you'll pay for success is slowing things down.  Note that we don't mean to literally slow down your feeds and speeds, but your overall Material Removal Rates will be less than what can be achieved with a purpose-built CNC mill.  So relax and let the machine do its thing.  At the very least, a good sized CNC Router can fit a lot more material on its table than most any CNC mill.  Load it up, press the green button, and walk away.
Watch cut depths and slotting–they make it harder to clear chips
The deeper you cut and the closer to a slot the cutter travels in, the harder it is to clear the chips
out of the bottom of the hole.  Make more passes to cut down to required depth and to open up the shallower depths for better access.
Lubricate with oil mist.
Assuming you're suitably paranoid about those chips, the next issue is providing lubrication to cut down on the tendency for the chips to stick to the cutting edges.  You pretty much have to use some kind of lubricant.  Since you've presumably already rigged up a compressed air blast, you may as well run coolant mist through the same mechanism.  In fact, buy a mister to provide air blast and coolant mist.  It's easy and inexpensive.
Customer First Service First   

 
Contact us if you need more details on Cnc Engraving Machine. We are ready to answer your questions on packaging, logistics, certification or any other aspects about Engraving Machine、Wood Engraving Machine. If these products fail to match your need, please contact us and we would like to provide relevant information.
Product Categories : Advertising Equipment > Engraving Machine