Product Description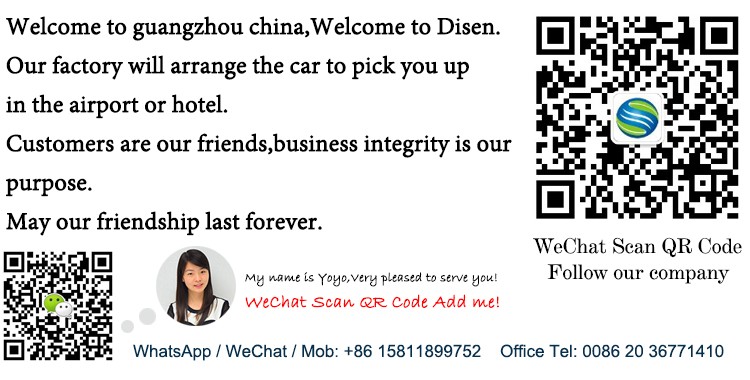 Customer First  Service First

     
Item

DS -1600S

DS -2500S

Maximum Print Width

1600 mm

2500mm

Print Resolution

(3pass)20 M2/ H

(2pass)22 M2/ H

(4pass)18 M2/ H

(4pass)20 M2/ H

(6pass)15 M2/ H

(6pass)17 M2/ H

(8pass)10 M2/ H

(8pass)12 M2/ H

Printhead

E-pson DX5 Print-head

Print Resolution

1440 dpi

Print Mode

540 x 720dpi

720 x 720dpi,720 x 1080dpi

720 x 1440dpi,1440 x 1440dpi

Ink Sort

Eco Solvent Ink /Water Based Ink /Sublimation ink

Ink Capacity

Four color:440cc x 2/Color,1000cc/color

Media

Flex banner,leather,canvas,self-adhesive vinyl,mesh,one way vision,Transfer Paper etc

Media Cutting

Cutting in Y direction by cutter on the head

Media Heater

Pre / Print / Post heater (Separate control )

Media Take-up Device

Roll take-up device (Standard),inside/outside selectable

Interface

USB 2.0 / Ethernet

Power

AC 100V - 120V ± 10%,AC 220V - 240V ± 10%,50 / 60 ± 1 Hz

Operation Environments

Temperature : 20°C ~ 35°C ,Humidity : 35%RH ~ 65%RH

Dimensions

2450*600*550 mm

3450*630*720 mm
3230*300*250 mm

Weight

150 kg

350kg
  DS-1600S piezoelectric inkjet printers is the perfect partner for a wide range of custom graphics applications including signs, banners, decals, labels, posters, point-of-purchase displays, vehicle graphics, apparel decoration and more. Expanded media support means you can choose from hundreds of options including adhesive-back vinyl, banner, paper, film, tarpaulin, and Heat Transfer Paper.   1. One machine with different ink could be different business line. Eco solvent ink for bill board advertisment, Sublimation ink for textile industry,Water-based ink for photo imaging industry. 2. Equipment with auto ink sucking device , make nozzle clearning easily. 3. Automatic paper cutting and paper take up system,rolling up the paper easily. 4. Pre/Print/Post heater, can make the artwork dry the moment it printed. 5. Software could be Maintop/Photoprint.    
Customer First Service First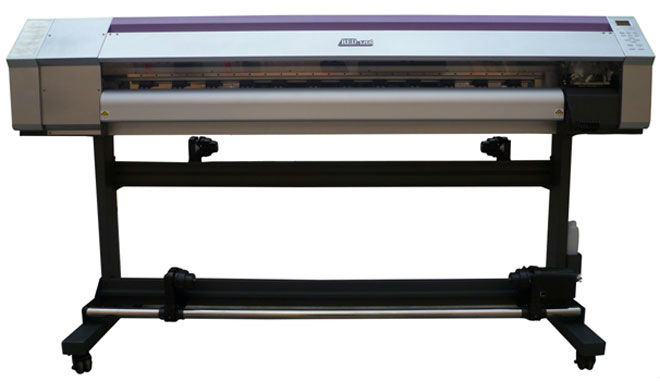 Piezoelectric Inkjet Printer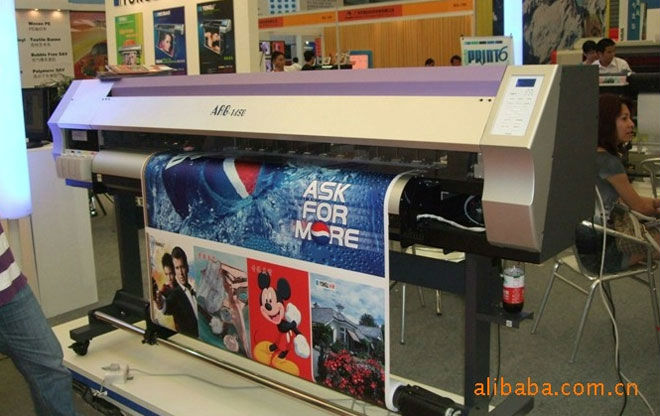 Piezoelectric inkjet printer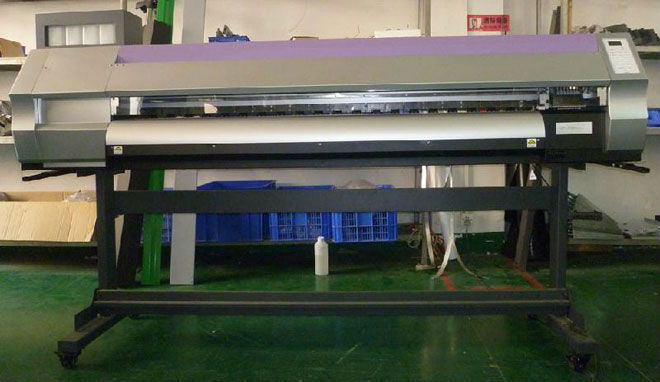 Piezoelectric inkjet printer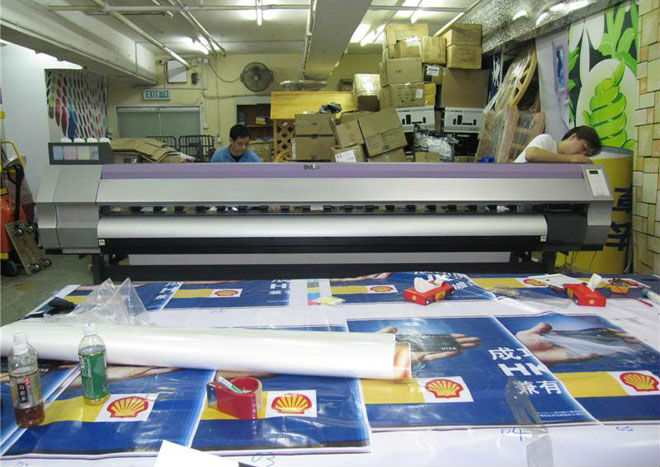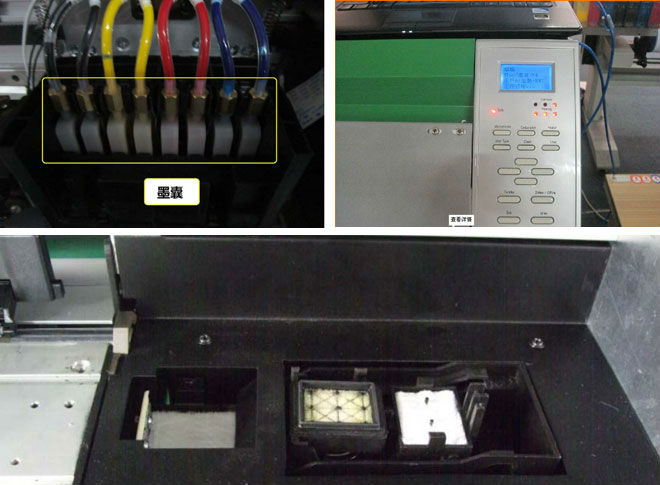 Customer First Service First   

 
Adjust Print head 
1,Check Nozzle: check the printing status of print head nozzle
2,Printhead Adjust:Check the horizontal level of  print head
3,Two-way Adjust:Check the printing in bi-direction if alignment or not
4,Stepping Adjust:Check the stepping number is ok or not
5, 2-head Adjust:suit for printer model 1902,3302 or other printers which installed 2 print head
6,VSDT DEMO:the sole manufacturer support for 3-class variable drops in China
the above adjustments are very important to the printing quality,please handle with care. the value of bi-direction and stepping can be changed during printing just by click apply!! 

Parameter setting 
1,Stepping speed:the speed of the material moving after printing 1 pass
2,Roll Speed:speed of material move forward or backward when no printing.
3,Printing:
Skip white:printer won't printing the blank place, only printing where be with image.
Beep:the computer will alarm you when printing start.
Auto Print:select the file,will repeat printing the file automatically.
4,Group setting: print head number installed,
5,Feather: this can avoid the pass banding. Printing with feather mode is suggested, this is the default setting, no need to adjust.
6,More : introduce in another topic in detals
Functions of More Parameter Setting 
1,Step to Mulse : this value is getted from the stepping number of motor,ratio of reducer gear and feedback of raster. Attention: Don't change it by yourself, otherwise will cause critical defection.
2, Speed value Setting:operator can set the Max and Min speed of printer.
3,Clear Distance:the distance move to left side of ink station during cleaning print head, less value will cause the wiper can not wipe the waste ink of the printer nozzle. 
4,Jet distance:Change this value after cleaning print head can ensure the strong spray ink fall into the capping.
5,Clean time:time for clean print head in millisecond.
6,Zero Position:this parameter is sames as Jet Distance.
7,Only Group 2: Each carriage board can applying for 2 print head.If the carriage board has problems with the left interface,change the head cable to the right interface and choose Only Group 2 is OK. 
8,Maintop RIP directory: Maintop Cache file will occupy many disk space,our suggestion is set the directory to a disk big enough.
american Trident printhead,stainless steel nozzle plate, electronic board on two side of printhead can be separated to replace,longer life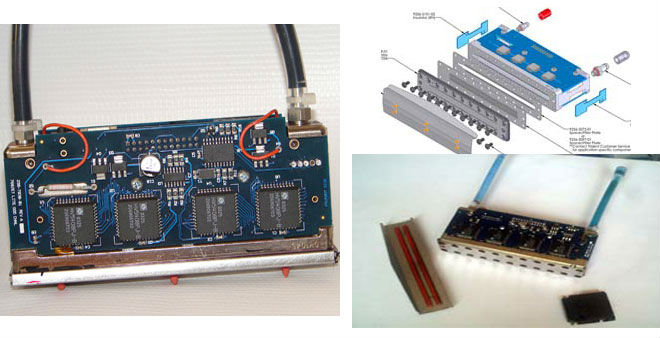 Stainless steel nozzle palte, while the nozzle plate been blocked ,it can use  injector to blow as well as ultrasonic,another way is using dust-resistance  paper to wipe directly and won't hurt nozzle plate     

 

electronic board on two side of printhead can be separated to replace,even one  electronic components been destroyed,it can be repaired completely and  conveniencely,after replace it is a new printhead again!

 

built-in heating system works well under any condition.

 

Advantages

 

inkjet printer with full function, high accuracy, low investment in pre-head, post-expansion and efficient production of skilled, are highly cost-effective light printer. independently developed printing technology and adopted the imported high-end parts , the latest printers with E-pson printer-head have these features:


1.Adopting E-psonDX5 or E-psonDX6 Piezo print-head, the whole number up to 2880 nozzles,  dual four-color or six color output; Titanjet unique Piezo print technology for the control of piezoelectric crystal deformation; In the inkjet process using temperature compensation technology to ensure the efficient working of each nozzle and printing stable.

 

2.We are the only manufacture who can make VSDT technology by self-developed in China. The Variable Sized Droplet control technology (VSDT), demand drops automatically controlled, the output image color nuanced, rich layers, three-dimensional realistic, more delicate high lights, more vivid dark, more natural transition to color, shape beautiful realistic picture perfect. Minimum 3.5pl droplet you could barely see the dots, into the "no-point print" new era.

 

3.Two BIT RIP approach support custom ICC up to 2880DPI resolution, print head can be free to change the voltage, car speed, two-way alignment, change printing parameters without interruption step and other print, spray function continued power .

 

4.Wave technology and gradient feathers, YMCK KCMY special arrangement to meet the order and from remote are the same color overlap, the depth of low-Pass Road will not be printed, and the gradual emergence of microwave technology to eliminate waves PASS Road.

 

5.1.6m-1.8m width of printers has 8 large-capacity ink cartridges with 440ml ink that moving smoothly and added more easier.

 

6. User-friendly design, simple and easy to operate and maintained. Such as automatic vacuum cleaning, wipe the nozzle function, cleaning intensity is controlled by software which can control selection, the strength of all ink components of anti-solvent inks and cleaning fluids, wireless remote control to remotely operate a variety of print , pause, cleaning and so on.

 

Wave technology and gradient feathers, YMCK KCMY special arrangement to meet the order and from remote are the same color overlap, the depth of low-Pass Road will not be printed, and the gradual emergence of microwave technology to eliminate waves PASS Road.

 

Contact us if you need more details on Inkjet Printer. We are ready to answer your questions on packaging, logistics, certification or any other aspects about Inkjet Printer Price、Inkjet Printer. If these products fail to match your need, please contact us and we would like to provide relevant information.

Product Categories : Advertising Equipment > Inkjet Printer