Product Description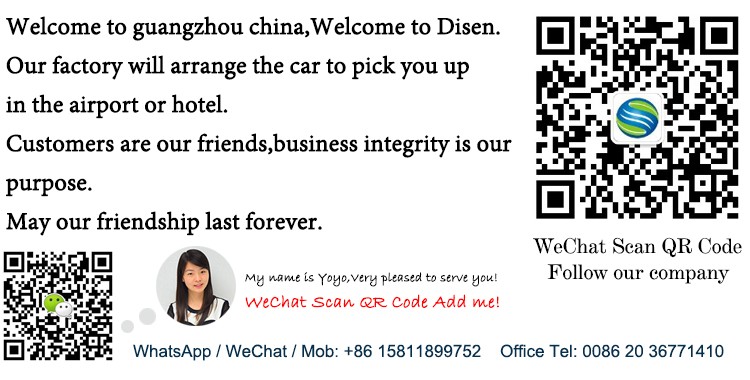 High precision aluminum lamination machine
Function:
This machine can be used to paste PVC on furniture, cabinets, speakers, relief doors, decoration panels for walls and other abnormal decoration shapes. With a special silicon sheet, it can also work with hot transfer and veneer (real wood).
Features
1. Adopts automatic digital display technology, the machine features highly automatic, easy operation and reliable.
2. Working platform is made of special steel, which is resistant to high temperature and corruption.
3. Use infrared heating system and imported thermal insulation material, which can ensure even heating and energy saving.
4. Uses top quality vacuum pump, features reliable performance and prompt pumping.
5. Multi-application, PVC film, Wood veneer and hot transfer is available.
High precision aluminum lamination machine
Technical Specification
| | |
| --- | --- |
| Platen size | 2500mm*1120mm*70mm |
| Rated working pressure | Negative oressure ≥-0.095mpa |
| Power | 18kw |
| Heating | new materials aluminum wire(heating is even) |
| Actual power consumable | 7kw |
| Weight |  1.7t |
| Voltage |  380v 50hz |
| Packing size |  3400*1800*1850mm |
| Delivery time |  20 days after receive the down payment |
  The device can be attached to a variety of PVC film coated on the furniture, kitchenware, speakers, doors, decorative dado panels and other furniture, and also can be installed after the hot transfer film and single-sided veneer stickers cover the work, our factory is specialized design and production and processing of woodworking machinery, using far infrared heating and vacuum coating film technology, you can quickly paste PVC decorative wood cover sheet, regardless of higher plane, surface, shape, structure complex components are heterosexual can complete confession, side fit, elegant product after the film finishes. Rich patterns, surface no color, finish, waterproof, bonded firmly. That eliminates the harmful substances in paint pollution on humans and the environment, but also saves the cost of paint and labor costs. More shorten the production period, the product truly upscale affordable, healthy, and comfortable new environmentally friendly decorative materials.
Processing range:
1: can be used in a variety of PVC film, paste the cover on furniture, cabinets, speakers, crafts, decorative wall panels and other furniture. And after the installation of hot transfer film and single-sided foil veneer work.
2: low, medium and high density fiberboard, plywood, wood boards, metal plates, gypsum board,
3: Features; using digital display control technology, simple operation, high degree of automation,
1, double air walkway vacuum technology, stable walking gas properties, the success rate of the workpiece,
2, table with steel frame, effectively improve the vacuum, durable,
3, switching table can be more than a box of film work to achieve a multi-purpose machine to work efficiently.
4, uses far-infrared temperature heating systems, energy conservation, time saving, uniform heating, thereby reducing the product deformation, wrinkling, degumming and so on.
5, electronic control system uses key components with high temperature, high insulation material configuration, safe and reliable operation.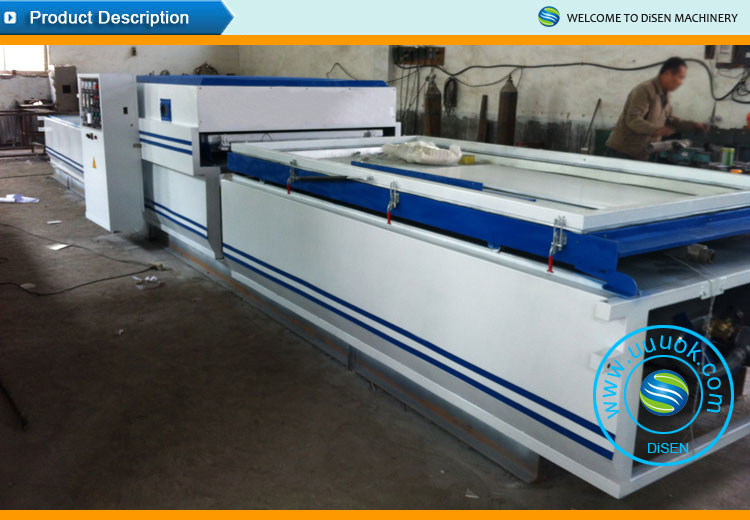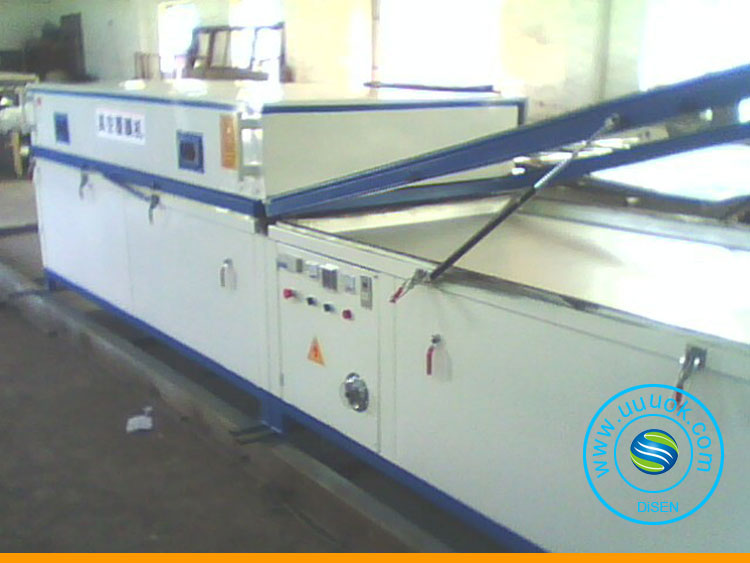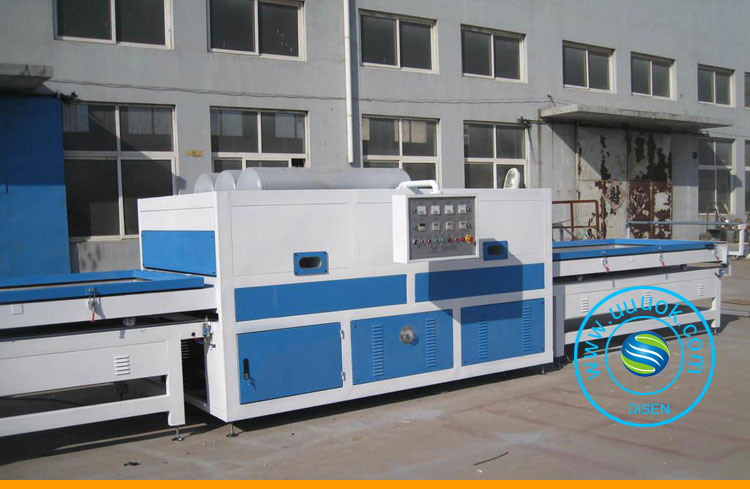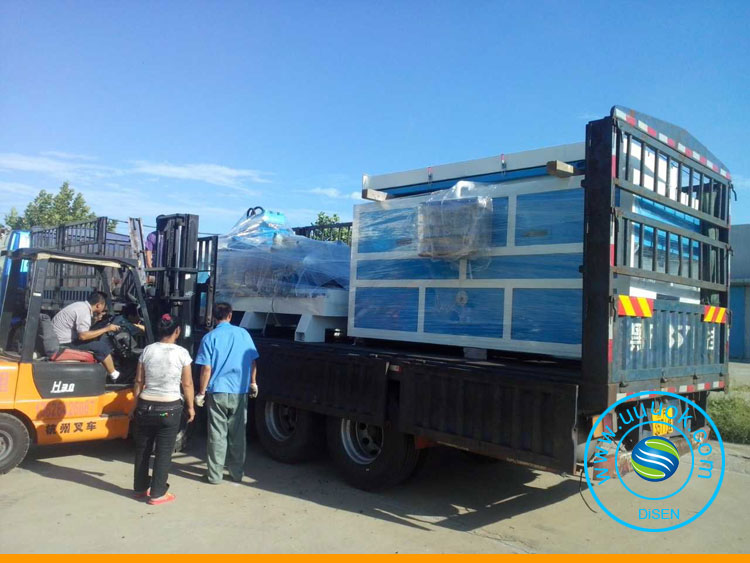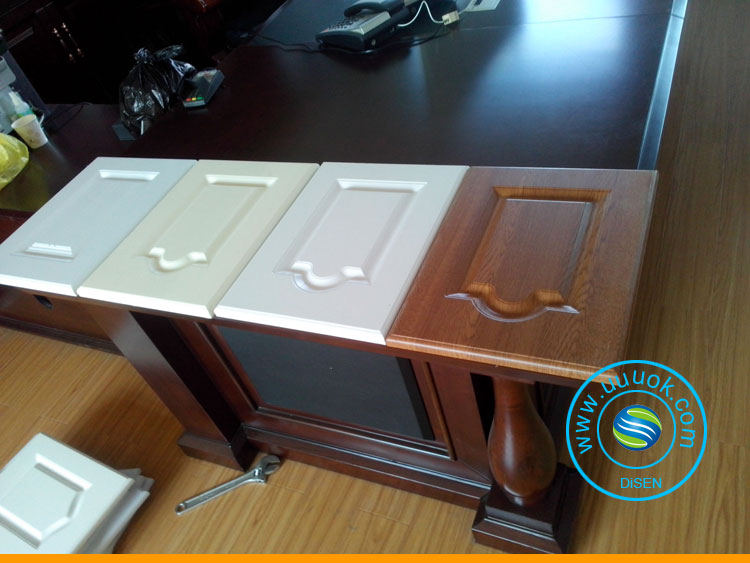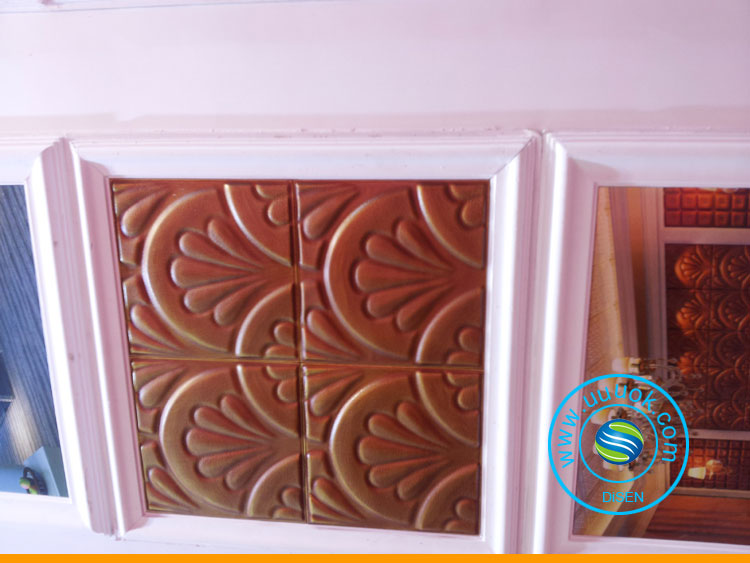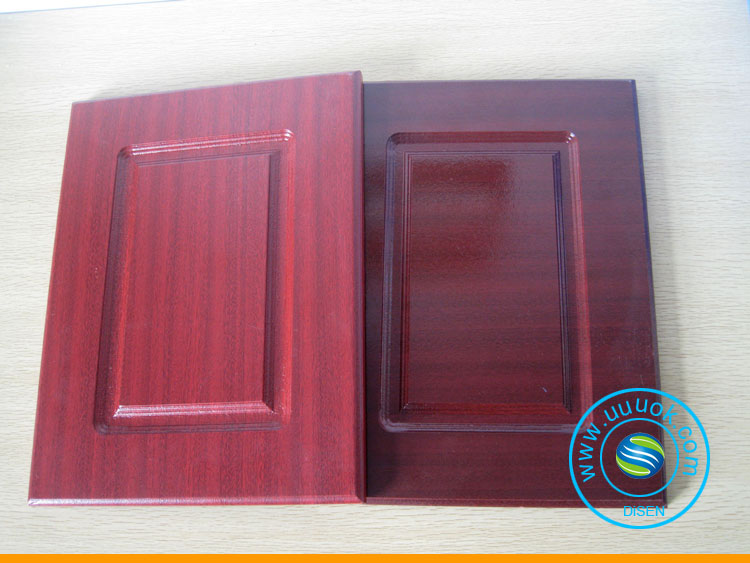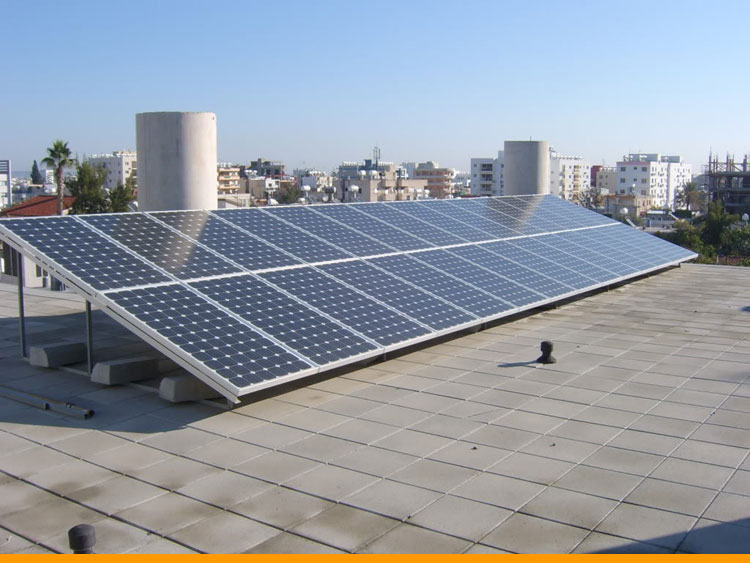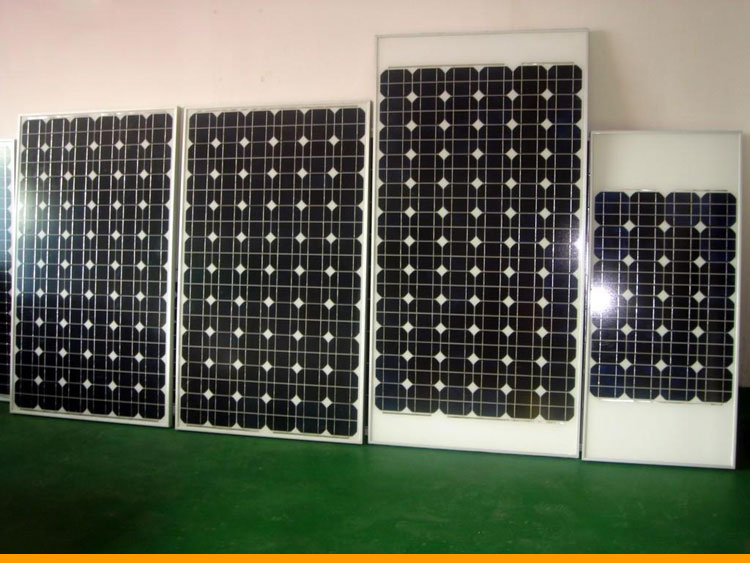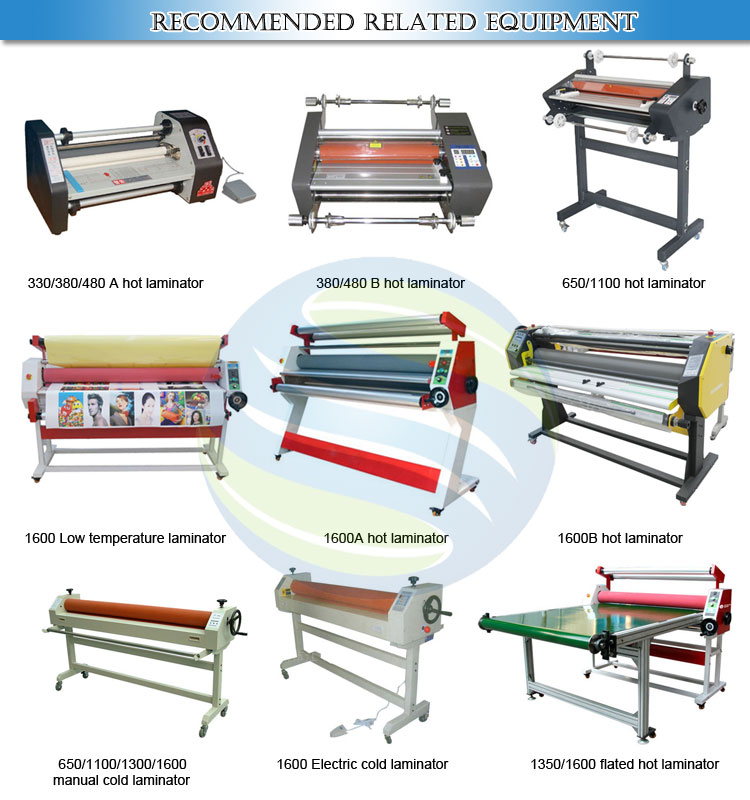 Laminator knowledge
High precision aluminum lamination machine
The film is coated with an adhesive plastic film, will be in the paper for printed substrates, after the blanket cylinder and the heating roller pressure combined their together to form one paper and plastic products. After film prints, due to the surface more than a thin, transparent layer of plastic film, the surface is more smooth and shining, not only improves the fastness of the print gloss and extend the life of the print, but also play a waterproof plastic film, protective effects of pollution, abrasion, folding, resistance to chemical corrosion.
Hot Laminator that is coated type Laminator
High precision aluminum lamination machine
Such equipment operations include gluing, drying, pressing three parts, higher operating requirements, the advantage of reliable product quality, which has a fatal drawback is that will have an impact on human health of gas when oil-based plastic processing, so this kind of technology is currently has been fully banned in Europe and other developed countries, water-based glue environmentally friendly than oil, oil cost is relatively high. Scope: suitable for color printing, packaging, paper, film material, soft boards laminating (film) to the surface bright, colorful and waterproof function.
Description:
High precision aluminum lamination machine
1, base, siding and other cast iron structure, never deformation, to ensure that in the course of replacement parts and repairs will not affect its accuracy.
2, glue roller and rubber roller Seiko limit, the roll surface concentricity error controlled within 0.01mm, in order to ensure uniform coating, while saving the amount of glue.
3, the thermal composite steel roller Seiko mirror treatment, Fumo finished this degree is excellent.
4, electronic automatic thermostat.
5, the unique design of hydraulic systems, precision and stability. The installation of a roll feeder unit, suitable for a composite of the roll material. Can be customized according to user requirements aqueous, oily dual-use machine.
Precoating type Laminator
High precision aluminum lamination machine
This film is a molding machine, which has been coated with a consumable good glue, glue melted by heating the film, then the film is adhered by pressure on the prints. This film equipment cheap, simple operation, do not produce harmful gases and operation, film development is a trend in today's increasingly environmentally conscious society, I believe that this kind of technology will someday replace both the coating type laminating film, become domestic printing industry major film technology. The disadvantage is that this type of technology is currently in the country is not yet mature, there are some issues to be resolved, such as: single-sided laminating curl (there are already one-sided anti-curl machine, but higher prices), printed with silicone oil difficult to film and so on. Currently widely used in the short-run printing, digital printing industries.
Small Laminator
High precision aluminum lamination machine
That is, is a simple and practical professional Laminator, you can also do the laminator, cold Laminating Machine, and PVC heat, strictly speaking, this type of Laminator is upgraded from heat laminator transformation came. But such Laminator to solve the fundamental problem of the first class of the film, the use of heat laminated rubber roller, down into the membrane, increasing the heating time laminating film, and heat balance, so the cover out of the film, flat , bright, and premium Laminator out of the membrane covering the same effect. Just kind of Laminator because the heating power is only 500W, although the temperature is adjustable but the speed is fixed, every minute film 0.7-0.8 meters. Suitable for laminating business cards, recipes film, photo film and graphic print film, especially some small printing, typing copy shop, business cards, club and studio production, in order to reduce equipment investment, reduce costs so use this type of film machine is more. Now such a Laminator market outlook is very good, you can say that this film is the most cost-effective machine.
Category Laminator laminating methods
High precision aluminum lamination machine
In a variety of materials, equipment, completed coating process with raw materials (consumables) uses different temperatures and its use is divided into several categories, the following classification to be introduced.
Lengbiao: at room temperature using the cold press method cuticle mounted in the methods of the picture surface, said Lengbiao. Of which there are single-sided and double-sided mounted mounted. On the method of operation also has artificial Jiemo mounted and self-removing film mounted. Cold laminating process is simple, effective, and low cost.
Currently widely used in advertising light boxes, engineering drawings and post-wedding photography production.
Laminator technology
High precision aluminum lamination machine
Laminator process is a surface process after printing, also known as a plastic India, India India mounted plastic or foil, Laminator refers to the surface of printed materials covered 0.012 to 0.020 mm-thick transparent plastic film to form a unity Paper products processing technology. Laminator that is used to complete the coating process equipment in general, depending on the coating process can be divided into that, laminating film two kinds, depending on the film material is divided into light film, two matt film. The main issues affecting the coating process exists: the impact of the health of operators, there is a fire hazard; coated paper and film material after difficult recovery, waste of resources.
Precoating type Laminator tips
Precoating type Laminator is pre-coated plastic composite printed together with special equipment. That same type of film coating machine compared to its greatest feature is no glue coating, drying section, and therefore the class Laminator is compact structure, small size, low cost, easy operation, good
product quality stability.
High precision aluminum lamination machine
Precoating type Laminator unwinding by pre-coated plastic film, printed automatically entered, pressing zone composite, automatic winding four main parts, as well as mechanical drive, pre-coated plastic film flattening, vertical and horizontal cutting, computer control system and other auxiliary device components.
1, prints enter part of the automatic delivery mechanism to ensure no overlap occurs in the transmission prints and equidistant into composite parts, usually using pneumatic or friction way to achieve control, delivery accuracy, high precision, in the small print composite format, the same can satisfy the above requirements.
2, the composite member comprising a composite of rolls and calender rolls. Composite pressure roller is heated by the rolls, silicone pressure roller. Hot pressure roller is hollow roller, equipped with a heating device inside surface wrought with hard chrome and polished, grinding processing; hot roller temperature sensor tracking sampled by computer at any time correction; composite pressure adjustment eccentric cam mechanism, the pressure can be adjusted. Calender roll group and composite roll group is basically the same, that is, from the pressure roller chrome silicone composition with pressure, but no heating device. The main role of the calender rolls are: pre-coated plastic film printed with the composite rolls after compounding, the surface brightness is not high, and then set the second calender roll extrusion, surface brightness and adhesive strength greatly improved.
3, the power transmission drive system driven by the motor is controlled by the computer, after the gear stage by the third chain drive, drives the paper feed mechanism and the movement of the composite portion of silica gel and the pressure calender roll body is rotated. The pressure rollers to maintain proper pressure of the working pressure in the stepless adjustment.
4, computer control system computer control system uses a microprocessor, hardware configuration by motherboard, digital key board, optical isolation board, power board, stepper motor power driver board and other components
Vacuum film Laminator
Are using a dedicated vacuum laminating machine between film and painting after evacuation at a certain temperature setting, complete the film. Its method of operation is complicated and costly, and subject to certain limitations of screen size, but the quality is high mounted equipment, screen texture, suitable for photos. Troubleshooting a machine does not start: Input wire barrier, power lines reversed, the voltage is not enough. Second, the temperature measurement is not accurate: thermocouples, temperature controller. If not installed properly and damage. Iron laminating machine three, working vacuum up the mountain: gas road barrier, hand valve or solenoid valve is not closed, the pump motor belt loose, vacuum gauge damage. Fourth, the main power switch trip: heating tank top input wire leakage, leakage power distribution box, outside the wire resting on equipment, electrical leakage, etc. Five, suck film is not in place: the vacuum is not enough, leakage, temperature is not enough, the film is too thin, the workpiece posted other materials over the deep recesses of the workpiece pulled membrane overlying absorption time is too short, the film does not move up, the workpiece distance too close. Six, covered the workpiece surface is not smooth or corner fold and can not hold: the film does not straighten, bad film quality, polished workpiece bad glue spray too much, too Moban below the workpiece. Seven, not to review the film when the suction pulled down: solenoid valve or hand valve is open. Eight, play breaking phenomenon: the temperature is too high, the heating time is too long, poor film quality, there is no heating.
Inverter in laminating machine
High precision aluminum lamination machine
1, low frequency torque, output steady
2, high precision control
3, high-performance vector control
4, RS485 serial interface, multi-stage control
5, can replace the DC speed and servo control
Laminator coating process refers to the whole process of the film, such as pictures and photographs, including the selected films, film making, tailoring. Mainly used for advertising pictures, wedding photos of post-production, the film's images have covered over the performance of highly corrosion, waterproof, dustproof, anti-wrinkle and anti-ultraviolet erosion, can produce a strong three-dimensional sense and artistic appeal.
Effect Laminator laminating process
High precision aluminum lamination machine
1, the protective film coating on the picture to make the picture of strength and wear resistance surface.
2, to make pictures with the outside air to prevent atmospheric corrosion corrosive gases, moisture, fade deformation and cracking, rain erosion and ultraviolet radiation caused by dryness and discoloration caused by maintaining enduring bright color picture of the screen, Photo Gallery prolong life.
3, the pictures posted on the panels or fabric surface to form ad pictures can be hung.
4, will be a special mask or cover sheet pressure on the picture, to form a special artistic effects picture light, matte, canvas, virtual, three-dimensional and so on.
Laminator heat-mounted
High precision aluminum lamination machine
Mounting method upcoming special thermal film on the heated to a certain temperature (about 100-180 ° C) of the device, said heat-mounted, can be divided into single-sided and double-sided heat-mounted heat-mounted, its light permeability and water resistance good, good heat resistance, hardness, apply to lighting or other occasions relying on advertising picture post-production. But heat-mounted equipment and supplies more expensive and complicated to operate, energy consumption, cost is also high. Similar to the heat-mounted, but is generally small. Currently the maximum size plastic device on the market for 24-inch, plastic film is special heating package, mainly for documents, pictures or files small size package.
A heated roll laminator uses heated rollers to melt glue extruded onto lamination film. This film is in turn applied to a substrate such as paper or card using pressure rollers. The primary purpose of laminating with such a machine is to embellish or protect printed documents or images. Heated roll laminators can vary in size from office based pouch laminators to industrial sized machines. Such industrial machines are primarily used for high quantity/quality output by printers or print finishers.
Whether small office or industrial machines their primary function is to embellish or protect printed works. Such laminators are used to apply varying thicknesses of lamination film onto substrates such as paper or fabrics. The main advantage to the use of heated roll laminators is that of speed. Heated laminators use heated rollers or heated shoes to melt the glue which is applied to lamination film. The process of heating the glue prior to applying the film to a substrate allows for a faster application of the film. The laminates and adhesives used are generally cheaper to manufacture than cold roll laminates, often as much as half the cost depending on the comparison made. As the materials are non-adhesive until exposed to heat, they are much easier to handle. The glue is solid at room temperature, so lamination of this type is less likely to shift or warp after its application than pressure activated laminates, which rely on a highly viscous, adhesive fluid.
Cold roll laminators use a plastic film which is coated with an adhesive and glossy backing which does not adhere to the glue. When the glossy backing is removed, the adhesive is exposed, which then sticks directly onto the item which needs to be laminated. This method, apart from having the obvious benefit of not requiring expensive equipment, is also suitable for those items which would be damaged by heat. Cold laminators range from simple two roller, hand crank machines up to large and complex motor driven machines with high precision rollers, adjustable roller pressure and other advanced features.
Cold lamination increased in popularity with the rise of wide format inkjet printers, which often used inks and papers incompatible with hot lamination. A large percentage of cold laminate for use in the print industry is PVC, although a wide range of other materials are available. Cold laminating processes are also used outside of the print industry, for example coating sheet glass or stainless steel with protective films.
Cold roll laminators are also used for laying down adhesive films in the sign making industry, for example mounting a large print onto a board. A practiced operator can apply a large adhesive sheet in a fraction of the time it takes to do so by hand.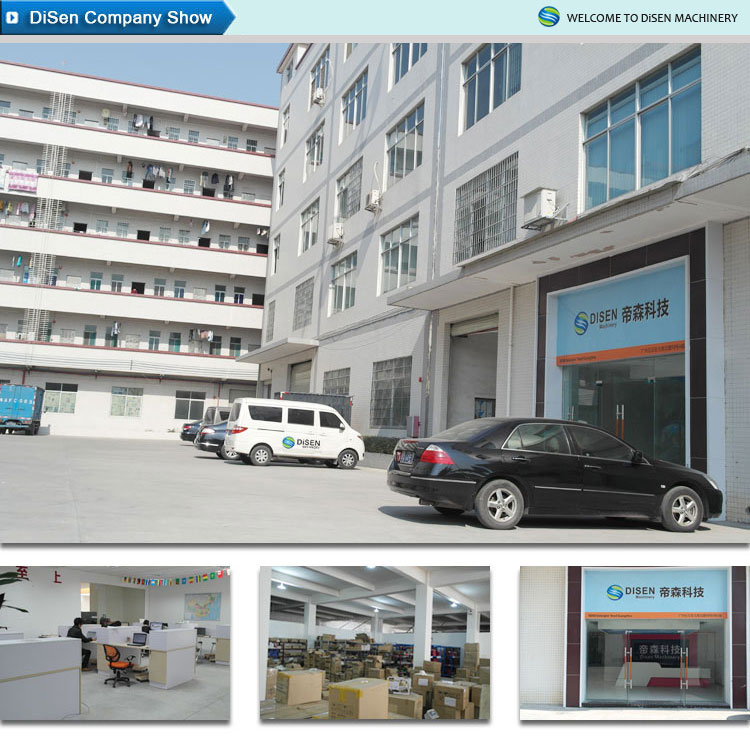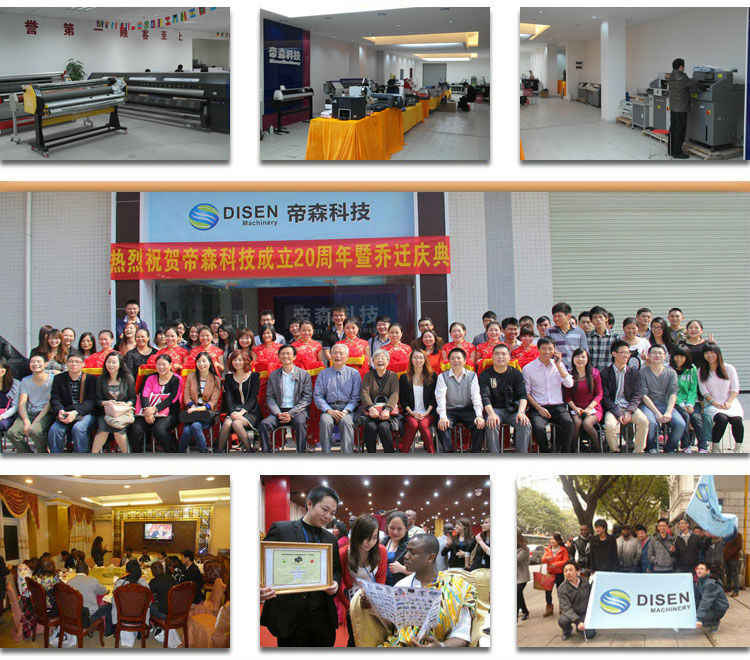 Contact us if you need more details on Aluminum Lamination Machine. We are ready to answer your questions on packaging, logistics, certification or any other aspects about Aluminum Lamination Machine Price、Aluminum Lamination Machine for Sale. If these products fail to match your need, please contact us and we would like to provide relevant information.

Product Categories : Advertising Equipment > Laminating Machine